Letter from the Pastor
JULY 2016
Dear Members, Friends and Family,

As we continue on our journey toward partnering with the United Church of Christ, I want to share more about the denomination that we are seeking to become partnered, the UCC. The following is an excerpt from an article from the UCC writings.

'Your distinct story of faith joins with centuries of stories that make up the Church, and specifically the United Church of Christ. In God's grace, you change: we change. We make a holy difference in each other's lives, and, together, in the world.

In gratitude, because God welcomes us, we are called to make bold stands. In behalf of and along with those who remain oppressed, suffering, alienated, and poor in God's world, we speak and act. "It's not an extravagant welcome to an 'anything-goes' religion, a comfortable form of Christianity, but to a costly form of discipleship," says John Thomas, current president and general minister of the UCC. Thomas calls this kind of discipleship "evangelical courage." It's the other side of the "extravagant welcome" coin. You see this risky faith expressed throughout our history.' (United Church of Christ, 2016)

The history of the UCC is remarkable. During the time of slavery in America, the UCC were abolitionists and missionaries who started churches and secret schools for slaves to learn to read and write. The legacy of the denomination includes many prominent African American leaders such as Booker T. Washington, WEB Dubose, Nelson Mandela, Martin Luther King, Coretta Scott King, President Barack Obama and Oprah. Some of the Historically Black Colleges and Universities have their roots in UCC history, such as Fisk University, Hampton Institute and Talladega College. The UCC was the first to ordain an African American pastor, they were the first to ordain a woman for ministry and in 1971. The UCC was the first to ordain an openly gay pastor. UCC men and women were among the first missionaries to be involved with social injustice and racial equality in this country. Particularly touching are two vision statements held by UCC. which are, 'unity through diversity' and 'God is still speaking'.

Members and friends, we invite you to discover more about the United Church of Christ by visiting their website, UCC.org when you have an opportunity and let us know your thoughts.

Love, Pastor
Letter from the Pastor…
FEBRUARY 2016
Dear Members, Family and Friends,

Here we are with still another reason to rejoice this Black History Month. When we reflect on the treasure chest of God's blessings on His people, we can see that the presence of the Holy Spirit has been active in the lives of African Americans throughout all history. In the Bible, for example, we know that God was with Moses, even when he married a Cushite woman, who happened to be Black. (Numbers 12:1) Moses found favor in God's sight. In Acts 8:39 a likely black man of Ethiopia, a eunuch experienced the presence of the power of the Holy Spirit as he read from the Book of Isaiah. In the history of African Americans, the Holy Spirit, who gives us skills, ability and knowledge, (1 Kings 7:14) was likely with our favorite and little known African American pioneers such as;

* Cathay Williams who was the first and only known female Buffalo Soldier.
* Millionaire entrepreneur, Madame C.J. Walker who was a civil rights activist. She was also a part of a delegation that traveled to the White House to make lynching a federal crime.
* Reverend Al Sharpton preached his first sermon at the age of 4, and later toured with world-famous gospel singer Mahalia Jackson.

During this entire month of February we will be sharing some little known Black History Facts to remind us that the Spirit of God and God's Grace has been here and available to us for a long time.

Join us as we visit the African American Christian footprints that helped to shape lives and our spiritual journeys.
Rev. Dr. Selma Massey
---
JANUARY 2016

Dear Members, Family and Friends,

Praise the Lord; we have just stepped into another year! On behalf of our various Whosoever Ministry team members, we pray that God continues to pour out an (Isaiah 61) 'double portion' of His blessings into your life in 2016. Some of you may remember that during the end of September, 2015, the year of the Jubilee began. The year of Jubilee happens every 50 years. This means debt cancellation, protection, relationships restored and reaping your harvest.
Remember that the Bible teaches us that God promises to give us a 'double portion' of prosperity, favor and joy. Strangers will help you achieve your goals. Some will look at you and be able to tell that you have spent time with the Lord. Others will be saying that they can tell that God is with you. Family members and lost loved ones will be returning. Goodness and mercy are following you wherever you go. There is so much we will share with you this New Year as God's promises began to take over your life. You will not want to miss any Sunday in 2016!

Discover what is in store for you in God's plan. Imagine that 'this is the day that the Lord has made' and you are now the recipient of God's extravagant promises. Get ready because these blessings are going to overtake you!
May the Lord continue to pour the oil of joy into your life and you began to reap your harvest this year! And then, just WATCH and see what God is does with your life in 2016!

Thank you again for walking in the supernatural with us.
Rev. Dr. Selma Massey
---

12/1/2015
Dear Members, Friends, Family,

In spite of what you might think sometimes, Christmas is not about our Savior being a baby. Christmas is about the deity of God. Imagine what it means for God to be born in a manger. Who can explain the 'hill dresser, mountain maker, Earth tamer, and mind regulator' could be born into our world as a tiny baby. He was fully human and, fully God.

Still after two-thousand years, people continue to debate who Jesus really is. Far too many people attempt to make Him less than God. But the evidence in the Bible tells us that this Child in the manger was the incarnation of God.
The question is 'what do you believe'? Join us during the Holy Season as we share the wonderful truth which is contained in this little baby's body. According to the Word of God, the Child of Christmas is God.

"Behold, the virgin shall be with child, and bear a Son, and they shall call His name Immanuel," which is translated, "God with us."(Matthew 1:23)

Welcome to the Supernatural,
Rev. Dr. Selma Massey

---
Dear Members, Family and Friends,

As we approach the Thanksgiving Holiday, let's remember to Thank God for preparing a time of rest for us. The Lord marks the times of work and of rest for us. We are living in a very interesting year where God wants you to totally stop your toil & labor and trust Him. "Are you tired? Worn out? Burned out on religion?" Jesus explains how we can have a time of rest despite what is going on in our lives in St. Matthew 11:28-30 from the Message Bible Jesus said, "Come to me. Get away with me and you'll recover your life. I'll show you how to take a real rest. Walk with me and work with me—watch how I do it. Learn the unforced rhythms of grace. I won't lay anything heavy or ill-fitting on you. Keep company with me and you'll learn to live freely and lightly."

The Scriptures has become alive for us. We are currently in the second month of the
'Year of Jubilee.' Jubilee happens every 49 years. For example, there has been 40 Jubilee years in total since Jesus walked the earth. The Bible tells us that Jubilee is a time when property that we have lost is returned to us. Jubilee is also a time when you will return to your family and debts are forgiven. Jubilee is also a time when we cease from our labor as God did from His. During the Jubilee, we are to reframe from our labors and rely on God. This is also a year where the mercies and, favor of God is manifested.

The word "JUBILEE" comes from the Hebrew word JOBEL, which means ram's horn. At the beginning of the 'Year of Jubilee' the ram's horn was sounded to indicate to everybody the beginning of the Jubilee Year. As you read this letter, consider it to be a blowing of the ram's horn because the 2015-2016 'Year of Jubilee' is here!

So then, there remains a Sabbath rest for the people of God; for whoever enters
God's rest also ceases from his labors as God did from his. Let us therefore strive to enter that rest, that no one fall by the same sort of disobedience (Hebrews 4, 6-11).

Because You Believe In Our Lord Jesus, You May Enter Into Rest With Us,

Pastor Massey
---
10/1/2015
Dear Members, Family and Friends,
As we continue to celebrate the momentous ruling by the United States Supreme Court which legalized marriage for the LGBTQA community, let's also take some time and reflect on what the Word of God says. I read somewhere recently that 'love never fails' this is why we have this victory to marry who we choose to love as same gender loving Christians. God is love and God cannot fail. When two people sincerely love one another, God is right there with them because He is that expressed love. The Bible says 'we love because He first loved us'. (1 John 4:9)
Now, with this historic ruling by the Supreme Court we can enjoy a renewed sense of validation that we also have a right to life, liberty and the pursuit of happiness. Liberty means that we have the freedom to do what we want to do whether it is about love or something different. According to the Declaration of Independence every person has the right to be happy and, in love. The beauty of this is that our government stands with us today. Yes, same gender loving couples can get legally married anywhere in this country! Free at last, we are free at last! We thank God Almighty that we are free to love and marry, at last!
So today, we invite you to join us as we celebrate during the entire month of Hotter than July that love has won an important spiritual and civil right, and so has the LGBTQA community.
Remember any victory is 'Not by power, nor by might, but by my Spirit says the Lord. Now live, love and be happy. Know that there are yet still more mountains to climb.

Love Pastor

---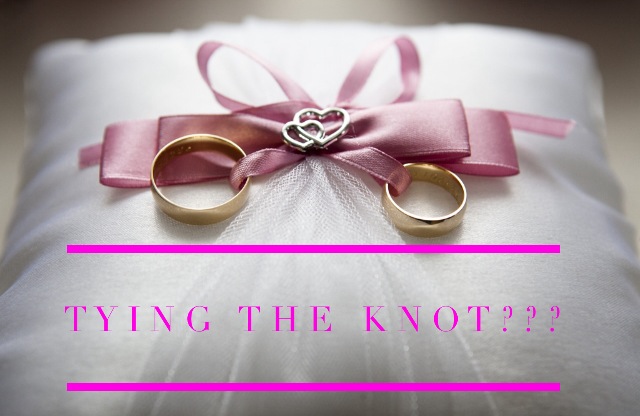 Rev. Massey provides two counseling sessions for the couple prior to the wedding or commitment ceremonies. The fee for the service is 200.00. We are also able to provide a sanctuary for the wedding for an additional fee.

For more information
Call Us at (888) 770-1322